JEE Advanced 2021 Exam Date has been declared by the Joint Entrance Examination. JEE Advanced will now be held on October 3rd, 2021, for admission to various IITs.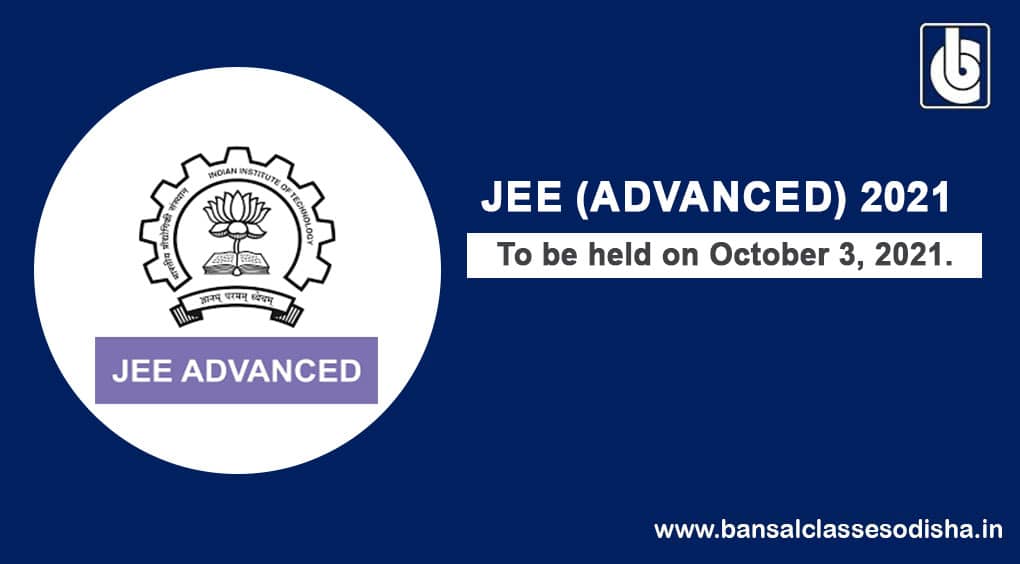 Dharmendra Pradhan, the Minister of Education, announced the news on Twitter. This year's test will be held in IIT Kharagpur. This year's examination is likely to attract around 2 lakh students.
JEE Advanced is a test that is used to get into IITs for a variety of programs. The exam allows students to enroll in a variety of undergraduate courses as well as integrated master's programs in Engineering, Science, or Architecture.
The IIT-JEE examination will be conducted under stringent standards and COVID-approved protocols, according to the Education Minister. Students who clear JEE Main 2021 examination would be eligible to appear for the JEE Advanced examination. Detailed brochure for the exam has already been released on jeeadv.nic.in.
The exam was originally scheduled for June 25th, 2021, but was postponed due to the country's current COVID-19 situation. For the smooth and proper conduct of the JEE Advanced Exam, IIT Kharagpur has formed a three-member committee.
The JEE Advanced Exam was previously postponed until July 3, 2021. An information brochure was also released by IIT Kharagpur. Candidates were encouraged to read the information booklet. There are two papers in the JEE Advanced test. Both of them have a three-hour running time. Candidates must take both exams if they want to be considered for the exam.
Candidates are only allowed to take the exam two times. On September 5th, 2020, online registration for the JEE Advanced Exam 2021 commenced. More than 1,60,000 applicants applied for JEE advanced this year. With the continuing epidemic in mind, Education Minister Dharmendra Pradhan declared in January 2021 that candidates will no longer be required to achieve a minimum of 75% in their board exams. The decision was made to relieve students' academic burdens amid the pandemic. It will also allow for more students to take the exam.